Port 44 is a group of five empowered women, grounded in their faith, committed to cultivating solid relationships with their families, their team, and their community through real estate. They apply creativity and innovation to all projects, both residential and commercial, and strive to maintain loyalty, trust, honesty, accountability, commitment, and customer service to their tenants. Read about each team member below!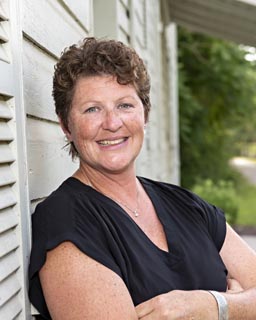 Selena Wilkes
Co-Founder and Chief Executive Officer
Focusing on overseeing all aspects of the real estate development
Selena oversees all aspects of the Port 44 real estate development group.  Selena is a Multipreneur and Founding CEO of Elmwood Farm Hospitatlity Group (EFHG); Managing Partner/CEO of Mattress By Appointment of Western Maryland; Founding Partner of Scottlock Systems.  In reference to SelenaWilkes.com, Selena is an inspirational and motivational speaker.  Selena, a native of Williamsport, MD is a retired professional LPGA Future Tour Golfer (1997-2004).  She holds an MBA from NYIT in Human Resources and Organizational Management.  In addition, to her business ventures, Selena has restored historical properties with great vision and modern functionalities.  Selena is very hospitable, well-rounded, and active in the local community while serving on various non-profit and county government boards as well as having been the Past Council President of her church.  Selena is a Certified Tourism Ambassador for Washington County, MD.  Selena is an overachiever who has overcome some challenges in life; however, with positive energy and a positive outlook on life, she enjoys helping and inspiring others to understand that life is always changing and those who are willing to accept and adapt will succeed by working hard and playing hard.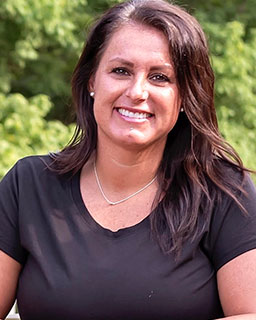 Jesse Burgoon
Co-Founder and Chief Operations Officer
Focusing on property management leases, customer service and property maintenance.
Jesse, Vice President of Elmwood Mortgage LLC. Is a 20 year mortgage veteran specializing in construction lending. Jesse has built a solid foundation of real estate partners with her keen sense of attention to detail and tireless desire to please her clients. In addition to her extensive construction lending knowledge, she possesses a full and complete understanding of residential mortgage lending practices, programs, and regulations. Jesse was consistently awarded and applauded for her management of residential secondary construction lending projects. Her immediate involvement and direct supervision over a department of construction liaisons resulted in dramatic increases in customer retention and overall division revenue growth over 150% within a 6-month period. Jesse's varied background in loan organization, construction loan processing and management of secondary market transactions provided the perfect foundation for senior management in her current role of mortgage brokering with Elmwood Mortgage in Williamsport, MD. Jesse lives in Williamsport, MD with her husband, her 18 year old son and two stepchildren 20 and 21. She is highly active within her community and holds the position of Secretary of the Williamsport County Club, a 70-year old social establishment.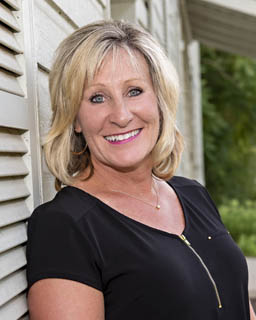 Susie Miller
Co-Founder and Chief Operations Officer
Focusing on strategic real estate development and investment on commercial and residential properties.
Susie is a Williamsport native. She began her real estate business after graduating from the University of South Carolina Upstate with a Bachelor of Science degree in Business Administration and Management. She is a consistent leader with a reputation for tenaciously protecting her clients' interests. Savvy negotiations, consistent communication and uncompromising integrity are the hallmarks of her service. Susie is exceptionally well-respected in the community, not only for her professional track record and high ethical standards, but also for her honesty and trustworthiness. Susie is the owner of The Miller Group of Keller Williams Premier Realty serving her clients real estate needs in Maryland, Pennsylvania, and West Virginia. She is also the Operating Principle for the Keller Williams Premier Realty Brokerage in Hagerstown, Maryland. As a co-founder of Port 44 she enjoys working with a team of dynamic businesswomen. Susie values "God, family, then business" and believes in "integrity, respect and trustworthiness". These are her core values. She loves spending time with her family and is an enthusiastic member of the community. She resides in Williamsport with her husband of 32 years and their teenage son.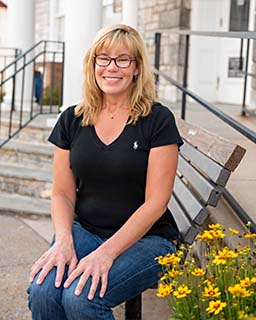 Brenda Paul
Co-Founder and Chief Financial Officer
Focusing on all real estate development financials for PORT44 corporation.
Smart, hardworking and tenacious are words most used to describe Dr. Brenda Paul. Against most odds, Brenda propelled herself, with her parents support and hard work, from youngest daughter of a Boonsboro family to Dentist (River City Dental).  Dr. Paul grew her practice from modest to employ 9 ladies.  She is very proud of the livable wage and benefits they earn.  Brenda is a single mom raising the most amazing 13 year old son.  She started Scholarships at Allegheny College and Williamsport High School in memory of her dad.  Dr. Brenda Paul's most commonly used mantra is "Helping your fellow man is the rent we pay for being on earth.  The more we receive, the more we are expected to return".  ~anonymous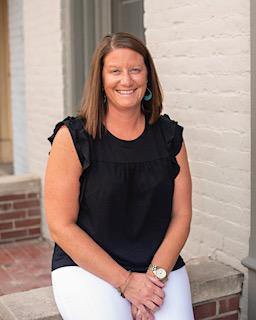 Lettie Wilkes
Co-Founder and Chief Marketing and Communications Officer
Focusing on all real estate development marketing and communications.
Lettie, a native of Williamsport, is currently Vice President of Event Operations at Elmwood Farm Hospitality Group. Lettie, sought a career change to join EFHG in March of 2016 to assist her older sister, Selena, with the B&B expansion to accommodate weddings and events at Elmwood.  Lettie is a Certified Tourism Ambassador for Washington County, MD.  Previously, after 13 years of success in the higher education discipline, Lettie was a successful Head Women's Volleyball Coach at Queens University of Charlotte in NC.  Lettie was a collegiate athlete who excelled in volleyball.  Her key attributes of mental toughness, competitiveness and working as a team player has contributed to her career success.  Lettie is a well-rounded person who loves to recruit, advertise/market, organize, help and execute ideas for business, weddings, and events.  She thrives to make sure every customer, guest, and wedding party is taken care of over and beyond.  Lettie has the eye for attention to detail and helping others achieve their visions.  Lettie is also involved with and dedicated her time to the local community, church, and several non-profit boards.
Mission
The partnership, PORT 44 LLC, consists of a group of women who are an accomplished team of experienced professional businesswomen in key positions in the community. PORT 44 LLC will acquire, develop and build spaces with focus on repurposing and revitalizing quality properties in small town communities based on realistic values for its own investments. These real estate activities will take place in selected targeted local communities and will focus on small business and living arrangements. Once properties are acquired and/or developed, PORT 44 LLC, will provide all the adjunct service, skills, and systems necessary to maintain each property to the highest standards of quality to achieve the greatest operating efficiencies.
Values
Empowering Women centered around Faith, Community, and Family/TEAM
Beliefs
Integrity • Loyalty • Honesty • Accountability • Commitment • Customer Service